The idea behind the Special Fire Force Companies as a whole seems like it would be a no brainer. Companies would be spread throughout all of Tokyo. Each segment would have their own jurisdiction in which they investigate and tackle fires and Infernals. As an entire unit, they'd work together to come up with a solution to the problem of human combustion by exchanging research, having companies combine forces when needed, and be an overall united front. Similar to how you'd expect firefighters in your city to work. That's not the case though, is it?
The reveal that Company 8 is not just a smaller outfit, but also looking to investigate all of the other companies proves that there's something very bad happening. Just how deep have the other Special Fire Force Companies been infected with corruption? Is Shinra someone that's going to have to worry about being used by other folks that would push him in the wrong direction? We're going to break down these questions and more, but be forewarned as this will contain information from several episodes aired, so if you're not caught up, be wary of spoilers.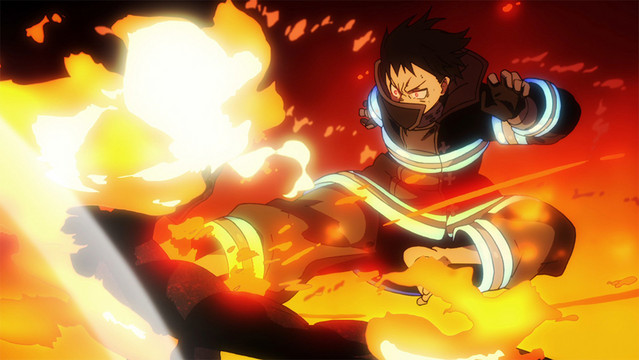 So, if Company 8 has been tasked to root out a plague of crookedness that is permeating the other Companies, just how far back does this go? Given how Company 8 is a relatively smaller outfit, the idea behind having them investigate what's happening indicates that this is a problem that has been happening for a while, but it has needed the right amount of people in order for them to get to work on looking at everyone else. With where the series is currently at with its airings, we've seen what's happened with Company 5, which begs the question of what exactly could be going on at the other six Companies under investigation?
One other thing to consider before diving into the specifics of what Company 8 have been up to is the idea that there's a possibility they could be used for someone else's goals to acquire power. While they may seem as if they have their best interests in mind for trying to weed out all of the shadiness happening in other Companies, what if the person behind forming Company 8 is just using them as an elaborate ploy to rise to the top? What better way to grab power than by performing a coup d'état within the organization you're supposedly investigating? It's certainly something Company 8 would want to be wary of before committing fully to looking at everyone else, but that doesn't mean it could be a possibility.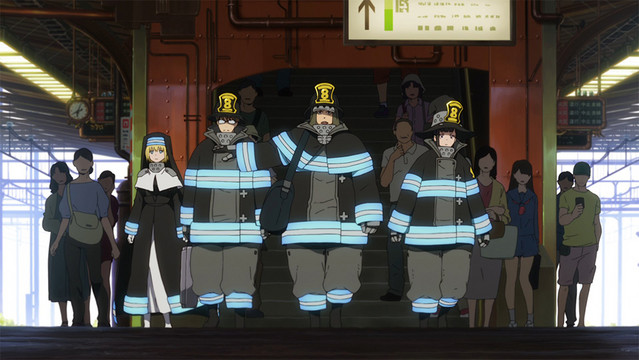 To add to that, Shinra has already been accosted by Joker, who supposedly has secrets on the Fire Force as a whole and is in possession of weapons made from Infernal ashes. Shinra's optimism in wanting to find the truth about the incident that killed his family could be used against him. It's good that he is gung ho about wanting to stop others from utilizing Infernals as weapons or to be a hero, but what happens when that optimism slowly begins to be chipped away at? Would he still be able to put on a brave face and take on his adversaries or would he begin to end up like a certain princess in Company 5?
Company 8's look into Company 5 is perhaps not the model way of trying to acquire information on what kinds of bizarre things they would be up to. Shinra's hot headedness is understandable after Iris is used to bait Company 8 into trying to tear down the doors of Company 5, but could've been a bit more tactical. However, given that each Company are independent with regards to information sharing and an Infernal was taken alive for research by Company 5, Shinra and everyone else were forced into a situation in which they had to respond. With how shady Company 5 was with regards to taking over a scene from Company 8 and what they'd eventually do to that Infernal, it was but a brief glimpse into just how different each Company is.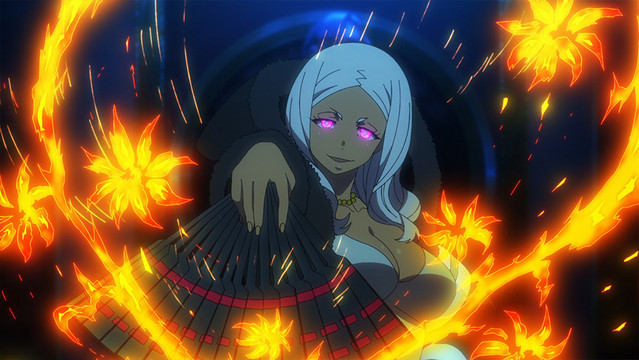 The dichotomy between Shinra and Company 5's Captain Hibana shows perhaps how someone could try to whittle down the optimism that Shinra continues to show. Hibana faced immense trauma seeing her fellow Sisters burn in the Church fire that's been referenced throughout the show and in the ending credits. People's response to that kind of trauma can differ from person-to-person. Hibana goes through that by immediately rejecting everything and in her own words, will become the devil herself. Yet, she could've gone in the opposite direction that Shinra did when he faced his own trauma. He took what happened to him and decided to find a way to put an end to it once and for all and save those that he could. There's never a right answer for how someone responds to trauma, but Shinra and Hibana are two forks in a road with how they both experienced similar tragedies in their past.
With the experimental nature of adding firepower to an Infernal that Company 5 shows off after torturing and performing tests on it, what does that mean for the other Companies? Since there's no information sharing, it's entirely possible that one of the higher up Companies has an overall understanding as to why this phenomenon is happening. What happens then if that is the same people supplying Infernal dust to be used as a weapon? That creates a very dangerous situation for everyone involved, and since it seems there's a specific hierarchy with how each Company is numbered, that could mean trying to get that specific reasoning and data much harder. The next episode will dive into Company 8's investigation of Company 1, which could mean we see something like this unveiled or something even worse if Company 1's secrets are found. You'd imagine though, that they won't let those go so easily.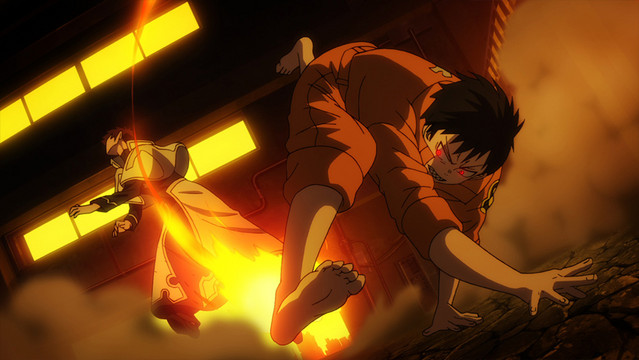 Despite the fact that Hibana decided to change her ideals and cooperate with Company 8, that doesn't mean the other Companies will be as willing. Some might, but you'd expect to see the same kinds of resistance with attempts to destroy any kind of evidence that might be suspect. Just like any kind of corrupt organization, there are branches that are not going to give in without a fight, even if that means getting rid of years of work just so their secrets aren't exposed.
You'll often hear how complicated situations are a lot like playing chess, and this is one where it's exactly that. Company 8 is going to have to not only be sneaky in maneuvering within and around the other Companies, but be able to outsmart them at any opportunity they can get. That's the true challenge. It all begins with what they find with Company 1 in the next episode, but I'd bet they won't be as brash or welcoming as Company 5 was. This will be a much bigger and harder test for Company 8 to overcome.
What other secrets do you think are being hidden by other Companies? What lengths will Company 8 have to go through to find out what's truly going on? Let us know down in the comments below!

—
Jared Clemons is a writer and podcaster for Seasonal Anime Checkup where he can be found always wanting to talk about Love Live! Sunshine!! or whatever else he's into at the moment. He can be found on Twitter @ragbag.
Do you love writing? Do you love anime? If you have an idea for a features story, pitch it to Crunchyroll Features!