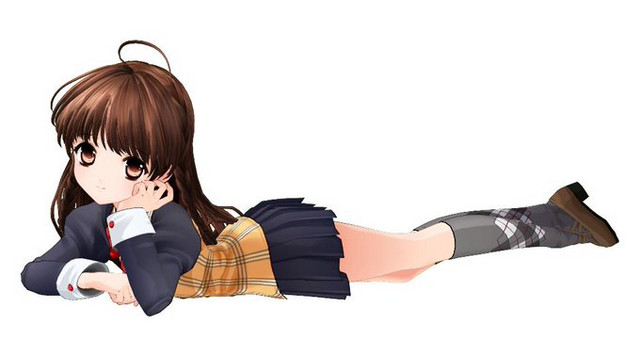 The 20th anniversary project for the Sister Princess franchise opened its official website, Twitter and YouTube channel today, and announced that one of its 12 sisters, Karen will begin her virtual YouTuber activity on September 23, which is her birthday. At this moment, it is not known whether other 11 sisters' YouTuber debut are also planned or not.
㊗️シスター・プリンセス20周年特設サイトオープン⭐️
「シスター・プリンセス」が20周年を迎え、「可憐 新プロジェクト」が始動!
なんと可憐が・・・
VTuberになる事が決定しました❤️https://t.co/eOEz38lveY#VTuber可憐 #シスプリ pic.twitter.com/c3hLXyjCAt

— 【公式】シスター・プリンセス20周年 (@sis_pri20th) September 9, 2019
The media mix franchise featuring 12 sisters was launched in the March 1999 issue of Media Works' Dengeki G's magazine. Its character descriptions and stories were created by Sakurako Kimino, Naoto Tenhiro worked on character designs. It expanded to various media, including novels, video games, manga, and TV anime. Karen was originally voiced by Natsuko Kuwatani (Ryoko Asakura in the Haruhi Suzumiya franchise), who is now 42 years old and still active as a professional voice actress.
In addition to Karen's YouTuber debut, all episodes from the two TV anime series, Sister Princess (26 episodes/April-September 2001) and Sister Princess RePure (13 episodes/October-December 2002) will be streamed on the project's official YouTube channel for free one episode a week.
㊗️シスター・プリンセス20周年公式YouTubeチャンネルオープン⭐️
今日から、過去のTVアニメを毎日1話ずつ無料配信スタート!

チャンネル登録お願いします❤️https://t.co/zFVskDTE8e#VTuber可憐 #シスプリ pic.twitter.com/pT8upR3u0y

— 【公式】シスター・プリンセス20周年 (@sis_pri20th) September 9, 2019
---
Source: "Sister Princess" 20th anniversary project official website / Twitter
©Sister Princess 20th Project
©Naoto Tenhiro, Sakurako Kimino/KADOKAWA