Even for those of us whose high school days are long past, summer evokes images of fun and relaxation, and what better way to continue in that tradition than to gorge ourselves on anime? That's why "Cruising the Crunchy-Catalog" is here with the Summer 2018 Revival, a look at some of the titles that made the summer anime season of last year so special.
This week, we're going back to school with a comedy anime about three entirely ordinary students, one rebellious robot, one nerdy older brother, one erstwhile butler, and exactly zero lasers being fired out of anyone's posteriors. Okay, that last one's a lie. We're talking about the exploits of the Pastimers' Club in Asobi Asobase – workshop of fun –.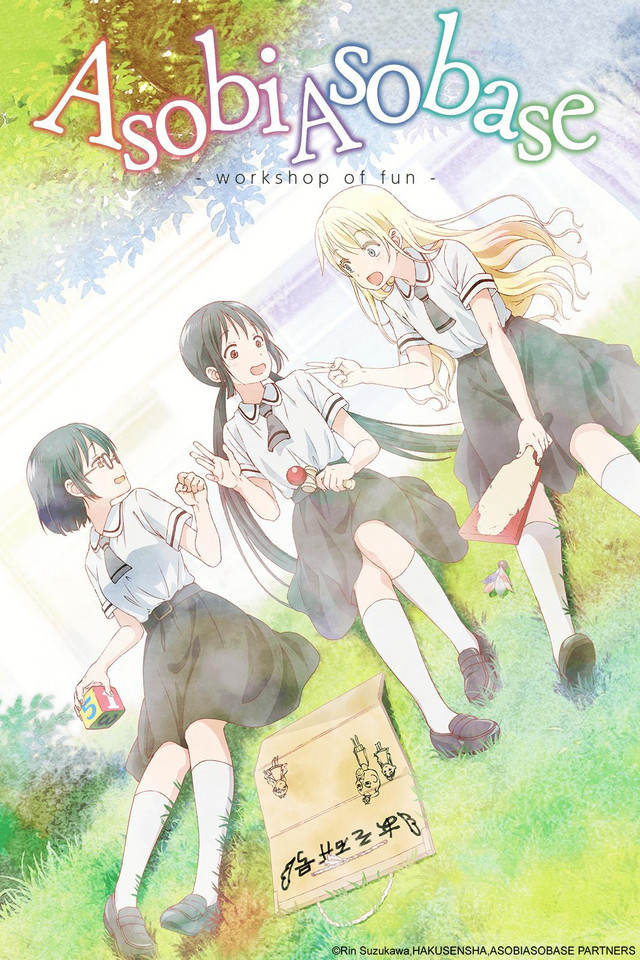 What's Asobi Asobase – workshop of fun –?
Based on the seinen manga by Rin Suzukawa, Asobi Asobase – workshop of fun – is a 2018 TV anime with direction by Seiji Kishi (Humanity Has Declined) and animation production by Lerche (KONOHANA KITAN). Crunchyroll describes the series as follows:
Olivia is a blonde-haired beauty who was born and raised in Japan, but can't speak any English. Despite always acting serious and as an intellectual, Kasumi is a bespectacled girl with short hair, who also can't speak English. Finally, there's the pig-tailed Hanako, who's cheerful but can't seem to become a normie. The three middle schoolers end up making a "Players' Club"?! The ultimately cute, ultimately fun and hilarious teenage girls' comedy is about to begin!
Judging from the above description, you may expect a show about cute girls doing cute things. Something like this:
In reality, Asobi Asobase – workshop of fun – is more about cute girls being horrible little goblins, like this:
Strap in, folks. We're in for a bumpy ride.
False Advertising.
The running gag in Asobi Asobase – workshop of fun – is that the main characters are horrible, horrible people who only get worse as the series goes along, and all of the promotional material – from the manga covers to the key artwork and preview videos for the anime is in on this joke. Audiences expect cuteness, and they get exactly that…along with surreality, nightmarish visuals, and facial expressions exaggerated to an inhuman degree.
The entire show is a bait-and-switch, where moe is swapped for morbidity at a moment's notice, where no character's motivations can be trusted, and even the most mundane actions – such as playing traditional Japanese games – can lead to increasingly absurd and ridiculous outcomes. By the time you realize what's hit you, it's too late. The next barrage of nonsense is already firing wildly.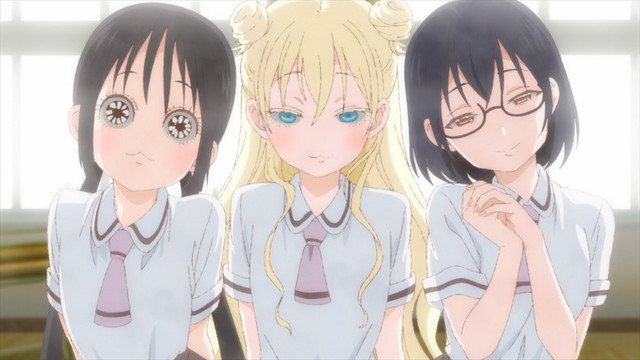 Nails on a Chalkboard.
Aside from its raucous and riotous visuals, one of the elements that elevates the comedy in Asobi Asobase – workshop of fun – to another level is the show's audio landscape. With sound direction by Satoki Iida and sound effects by Ijo Okuda, Asobi Asobase – workshop of fun – is filled with jarring audio cues that play up the insanity of any given situation. Even something as simple as the snipping sound from a pair of scissors can be a punchline. The show is excellent at sounding awful, and hilarity ensues.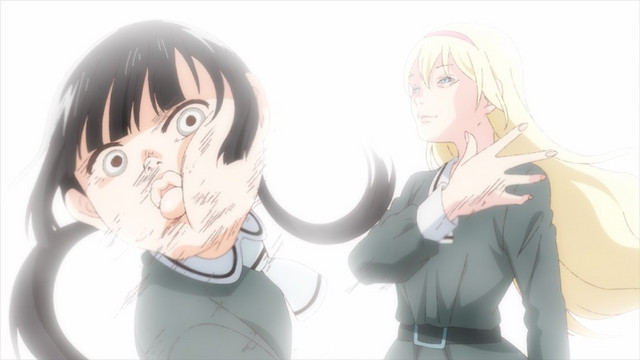 Punching in All Directions.
There's much discussion these days about the boundaries of good taste in comedy, and Asobi Asobase – workshop of fun – doesn't so much ignore those boundaries as shoot past them in an armored personnel carrier while launching rockets out the back. The jokes in this show can be sexual, scatological, silly, or anywhere in between.
Because of its utter lack of restraint, there are several areas where Asobi Asobase – workshop of fun – can tread on its viewers toes, especially in terms of how it depicts overweight, gender ambiguous, or gender non-conforming characters. So if coarse humor or mean-spirited characters rub you the wrong way, you may want to pass on the adventures of the Pastimers' Club.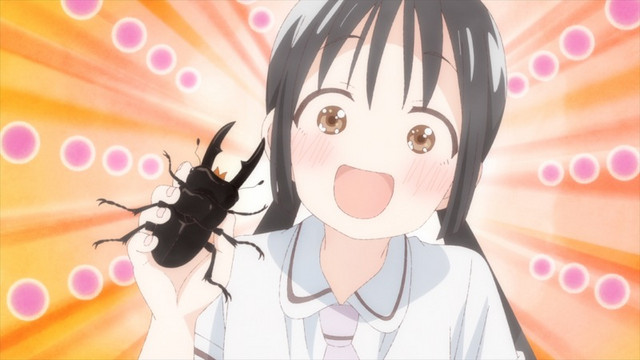 Watching the World Burn.
Crunchyroll currently streams Asobi Asobase – workshop of fun – in 197 territories worldwide. The series is available in the original Japanese with subtitles in English, Spanish, Latin American Spanish, French, Portuguese, Arabic, Italian, German, and Russian. Unfortunately, there's no English language version of the orginal manga, and there's also no home video release for Asobi Asobase – workshop of fun – yet, so what you stream is what you get.
Sometimes cruel, often frenetic, and generally outright bizarre, Asobi Asobase – workshop of fun – is an acquired taste but also one of the funniest entries in the Summer 2018 anime season. If crass comedy is your cup of tea and you're in the mood for something weird (and if the series is available in your area,) then please consider giving Asobi Asobase – workshop of fun – a try.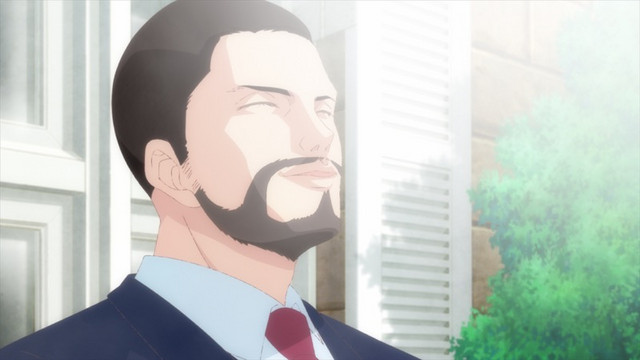 Thank you for joining us for the most recent installment of the Summer 2018 Revival by "Cruising the Crunchy-Catalog". Be sure to tune in next time for our final Summer 2018 entry, in which we say good-bye to summer vacation and get serious with a show about business, professionalism, always keeping one's cool, and the dangers of POWERPOINT.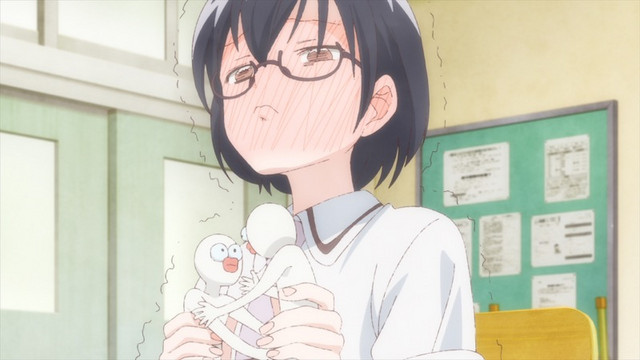 Is there a series in Crunchyroll's catalog that you think needs some more love and attention? Please send in your suggestions via e-mail to [email protected] or post a Tweet to @gooberzilla. Your pick could inspire the next installment of "Cruising the Crunchy-Catalog"!

———
Paul Chapman is the host of The Greatest Movie EVER! Podcast and GME! Anime Fun Time.
Do you love writing? Do you love anime? If you have an idea for a features story, pitch it to Crunchyroll Features!