KADOKAWA has announced that Tsutomu Sato's sci-fi action fantasy light novel series Mahouka Koukou no Rettousei/The Irregular at Magic High School has printed a total of ten million copies as of the release of its latest 30th volume today.
Since July 2011, the series has released 33 volumes from the publisher's Dengeki Bunko imprint: 30 volumes from its main series, one short story collection, and two from its spin-off series "Plan to Assassinate Tatsuya Shiba." It was adapted into a 26-episode TV anime by Eight Bit in 2014, and it has been available on Crunchyroll.
Message from the novel author Tsutomu Sato:
"As we have already reported, 'The Irregular at Magic High School' novel series has reached ten million copies. I am feeling so emotional. When I started this series in July 2011, I never dreamed of reaching this far. As you know, this series is based on the stories that were already released as a web novel, so at the time, I thought that not so many people would purchase the novels whose contents were already revealed. But now it has reached 30 volumes, ten million copies. It all thanks to all of the readers who have supported 'The Irregular at Magic High School' series. Thank you so much. I would like to express my deepest thanks to you. The series will be reaching its conclusion soon, but I am preparing a new story development that will give the fans more enjoyment. Please look forward to it. I would appreciate your continued support for 'The Irregular at Magic High School' series until its end."
And the novel illustrator Kana Ishida draws a special art for the superb record.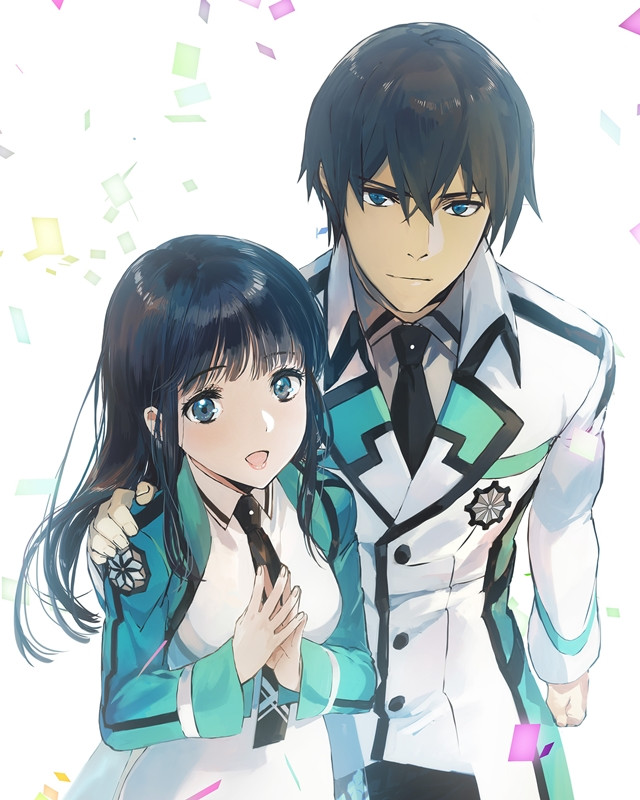 Novel 1st and 30th volume covers: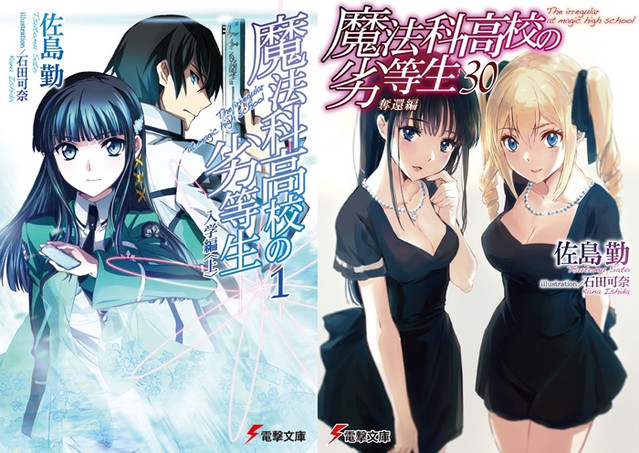 ---
Source: KADOKAWA press release
©2019 TSUTOMU SATO/KADOKAWA