I've always said that I want One Piece to last long enough for me to be able to build a fort out of the manga volumes— just a big castle in the middle of the living room with a sign on it that says "No Hody Jones fans allowed." Either that, or I want to be able to finish the last volume, sigh in relief, and then have the stack of manga topple on me, crushing me to death. "He died doing what he loved," my friends and family will say. "Falling victim to easily avoidable problems."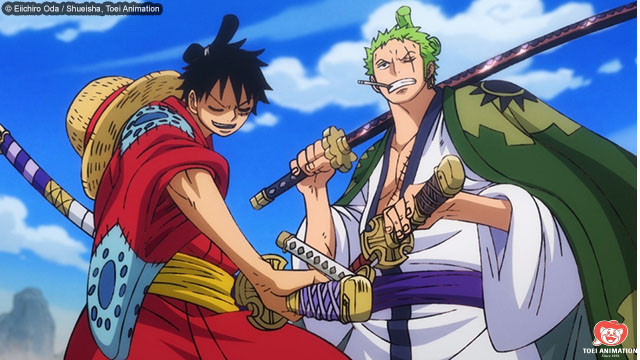 However, the more I think about this scenario, the more it seems like it might come true. You see, recently, One Piece creator Eiichiro Oda told members of the comedy group Fischer's that he wants it to end after five years. Now I love One Piece, and I also love the fact that using the word "want" makes it sound like One Piece is less of a fun manga and more of an ancient curse that has latched itself to him and refuses to let go until he can fill whole libraries with Luffy. But it also indicates that any number that Oda throws out there is subject to change. He knows that he may as well say "One Piece will end IN THE YEAR 3000."
Now, while him saying last year that One Piece was eighty percent finished does kind of line up with the five year plan if you do the math, I think it's important in times like these to go back over all of the times that Oda has estimated when exactly his magnum opus is gonna wrap up. Because you may remember that it was originally going to last for around five years when he first started it, and that he kept it going because he thought the idea of there being Seven Warlords of the Sea sounded too cool to NOT expand his series for another two decades.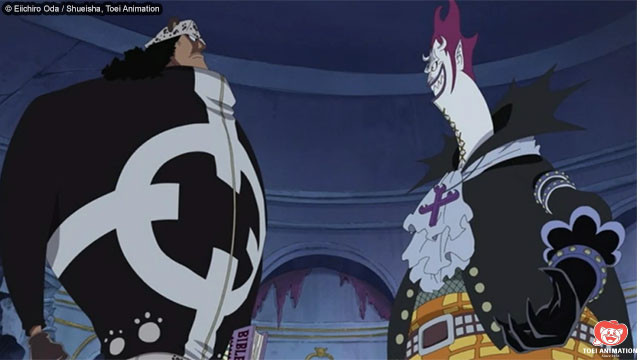 So was it gonna be as simple as the Straw Hats lining up Mihawk, Crocodile, Kuma, Hancock, Doflamingo, Moria and Jimbei and knocking them out like video game bosses until a "The End" screen appeared? Nope. In a 2007 interview, Oda said that he was gonna keep it going for as long as it took for Luffy's journey to finish. I adore how cryptic that is. I can only one day hope to go up to my boss and say "The spreadsheet I'm working on will be finished when the journey of Column A Row 3 is complete."
In 2009, though, Oda went from cryptic to realistic, stating that One Piece probably won't end "for a long time." In 2009, Oda was wading through Impel Down and the Marineford War, so it sounds pretty fitting that he killed off Ace and thought "Yeah, this is gonna take a while." Then, in 2012, Oda admitted that if he wrote everything in One Piece that he wanted to, it would "never come to an end." That's right. There are over 950 chapters of One Piece and IT'S THE ABRIDGED VERSION.
That said, he did say it was around 60% done in 2012. Jump ahead to 2016, though, and it's only 65% finished. Greg, Japanese correspondent for the terrific One Piece Podcast, official One Piece columnist, and all around swell dude, mentioned a few days later that actually, Oda stated that it was 70% done in a TV interview. He also mentioned that whenever these percentages are brought up, Oda is talking about the amount of story left, and that we're not dealing with actual time. And that's great news for me, because math is scary.
That brings us back around to the 80% estimation from last year and the (very, very, very) loose five year plan. But I think the thing that we need to take away from all of this, more than any number, is Oda stating that One Piece will finish "as I please." In an age where entertainment companies seem to have increasingly huge plans for the timelines of their future releases, it's weird to see someone taking their time in a way that might seem aimless to those who want concrete data about all of their preferred franchises.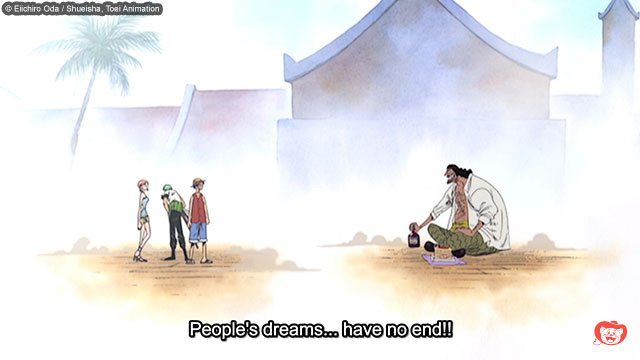 But the wonderful impact of a journey isn't lessened because there's no destination on the viewable horizon. And the adventures of Luffy and the Straw Hats aren't diminished because we can't count down to their eventual finale. We don't need Oda to finish One Piece yet. Because trust me, when it's gone, we'll miss it.
What has your favorite arc in One Piece so far? When One Piece is over, what will you remember most about it? Let us know in the comments!

—————————-
Daniel Dockery is a writer and editor for Crunchyroll. You should follow him on Twitter!
Do you love writing? Do you love anime? If you have an idea for a features story, pitch it to Crunchyroll Features!